Meet a few of our customers
We go out of our way to help make customers successful, and we love sharing their stories. Here are just a few.

Services for the UnderServed
Securolytics Improved Security & Reduced IT Spending Through Consolidation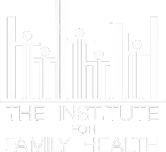 The Institute for Family Health
Securolytics Safeguards Patient Data & Promotes HIPAA Compliance.